XenoHarmonica
Download program
Install Java
---
About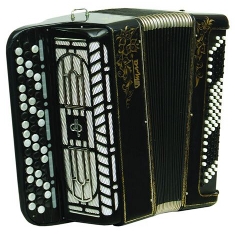 Bayan - is a musical instrument, type of chromatic button accordion.
XenoHarmonica - is a bayan keyboard emulator, the application for personal computers. You can download desktop version of XenoHarmonica or use it from the browser. XenoHarmonica is free for education and non-commercial usage. It needs Java JRE on your computer. You have to install JRE in order to use this program.
Play
Press some key or mouse button for playing.
Use Mouse + 'Ctrl' to play multiple notes.
Keys '1'..'9','0' are binded for different instruments:

Bind instruments from Setup dialog:

Keys '-' and '+' shift octave.
© Xantorohara 2007-2018